2021 New Year Navidad Dog Cat Bed House
The pet bed with Xmas tree shape and pompom decor is creative and adorable.The pet nest is a perfect gift for your lovely pet cat. Can be used as a Christmas tree adding more New Year's atmosphere to you. Will bring a lot of funny moments to you and your pet. It is perfect for cats and kittens, providing a safe and comfortable environment.
The Winter Warm Bed Cat Dog can effectively prevent the influx of cold air,circulating the internal heat, firmly lock the internal temperature, thus keeping the cat warm.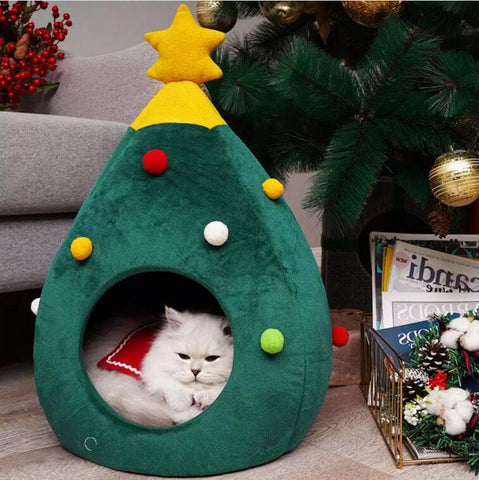 This a pleasant and snug place for kitties to relax indoors. The soft plush fabric is designed to stay warmer, providing exceptional coziness for your feline and helping them unwind into a deep sleep! appealing to cats that instinctively love wedging into small spaces while they rest.
This Pet Cat Dog House tent provides a comforting covered space to keep your pet cat happy while they slumber or play! The velvety material of this cat house provides excellent insulation and is soft to the touch, making this an ideal bed for lounging cats. In addition, this enclosed warm bed appeals to frisky kitties that enjoy rolling playfully in small boxes or cubbyholes!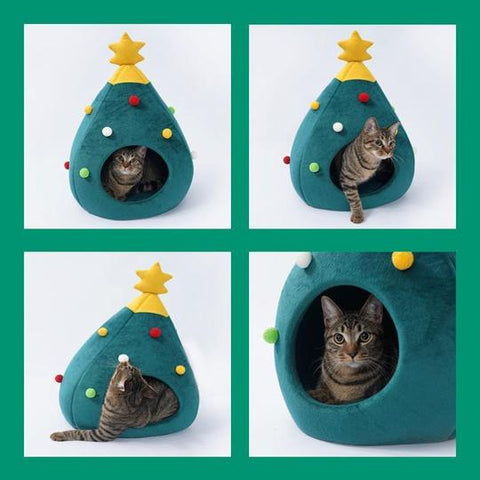 This Christmas tree design cat house has exquisite workmanship, durable and long service life.It is designed to prevent cold air from pouring in and keep the internal temperature firmly locked, thus providing warm care for the cat.The mats are separated and can be used separately and are also easier to clean.
---