The 3 In 1 Usb Diffuser comes with water bottle but also fits with all containers,simply take it out and put it into any water container;Stable Mist:No heavy fog that it will not dampen the nearby stuff.it is small and lightweight,take it wherever you go.This mini humidifier is ideal for your bedroom,office,desktop,baby room,yoga,car,or travel.
The cool mist Usb Diffuser improves the air quality and moisture content in the immediate vicinity while combating the harsh effects of dry air.with delicate appearance,is designed to be a perfect decorative piece that fits in with any decor. Comparing with other compact and portable designs,the cap of the diffuser is easy to take off,so you can unscrew the cap with ease.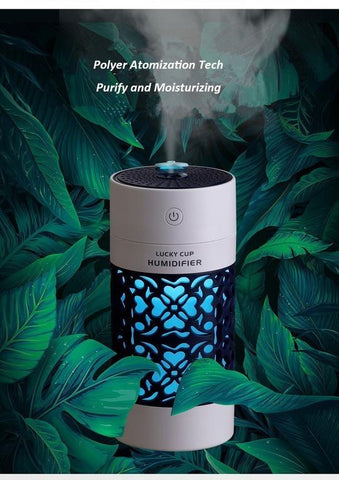 USB power supply for easy charging,connecting to lap top or desk top computer,or simple plug outlet.Please note no adapter is included in the package.Mist is controllable between continuous and intermittent.It serves as a diffuser,a vaporizer,a mini humidifier,and even a night lamp,perfect for living room, bedroom,conference room,baby room,spa romm,yoga,etc.It is suitable for a variety of places,small in size and convenient to carry and store.It is your best choice.Provides you with a simple, healthy and pleasurable way of skin care to keep you in good health.Low voltage consumption, can be used in homes, offices and vehicles.safe and reliable.
The appearance adopts the hollowed-out grass pattern to add features,the transparent water tank water level line is clear at a glance,and the colorful atmosphere light function is also indispensable.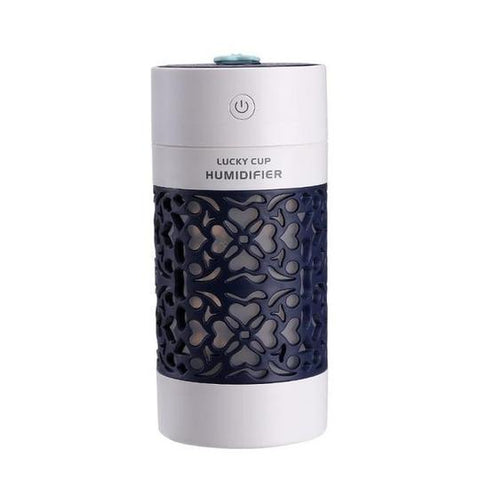 ---