Arm Pillow IS The Best Choice For Rest
About the Arm Pillow Cuddle Pillow:100% polyester,couples pillow with eyeMask and Earplug.RELIEVE PAIN &CORRECT SPINAL-The arched contour of cervical pillow for neck pain helps to maintain the natural curvature of the cervical spine and neck contour. And the central cavity of the orthopedic pillow effectively relieves any tension or stiffness in the spinal column by promoting proper spinal alignment and relieves neck, shoulders and back pain.Also, this zero pressure pillow is suitable for side sleeping, face down sleep, back and abdomen sleep, neck sleep, and tummy sleep.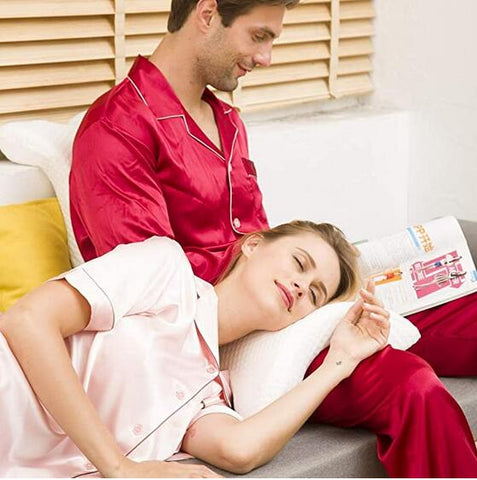 Tunnel shaped design of the multifunctional pillow have you fall asleep quickly if you're tired along on road trips or camping excursions.And the cervical pillow for sleeping can be a fixed pillow on the car,a cervical neck pillow used on the plane during a trip or travel,a sweet couple sleeping pillow for relaxing on a sofa at home, best side pillow & couple hug pillow for sleeping on a bed,a lunch break in the office or library and a lumbar pillow for work.
SLOW REBOUND MEMORY FOAM PILLOW-Made of premium 60 High density bamboo charcoal memory foam with 3 to 4 seconds rebound for cervical protection and a stress-free sleep, this best side sleeper pillow for neck pain and shoulder pain is skin-friendly, breathable, and moisture-absorbing with 100% Polyurethane inner core, couple pillow include GFIT(EyeMask and EarPlugs)for sleeping feeing very nice!
---