Best Rechargeable Flashlights
Buy Soonfire 1050 Lumens Cree LED Tactical Rechargeable Flashlight With 3400mAh Battery its best deal. Coming from an industry-leading company,this flashlight has its own comprehensive features that can give you a super-bright light in a handy zoom application. Built in a durable and compact flashlight body, this type last long and suits perfectly in any kind of use.It has its own innovative design which allows it to still function even with heavy rains.It is shock resistant and pocket friendly. Watch this fantastic review about tactical flashlight.
This tactical flashlight from ihrneer is the best pick for those who loves outdoor activities like cycling,hiking,camping and emergency use.It has a zoom feature and 5 lighting modes that allows you to adjust and change easily the beam of light according to your preferred use. It has highly advanced battery technology helps you to save money and batteries. With its over-charger protection, short-circuit and reverse connection is surely prevented. Experience this premium quality of flashlight from ihrneer.com.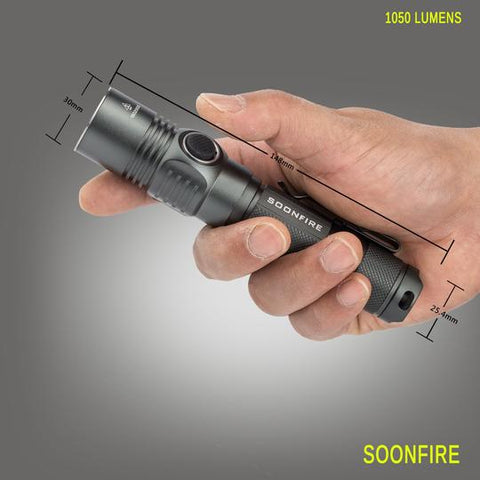 With over-heat protection to avoid high-temperature of the surface.This flashlight is made of hard anodizing aircraft grade aluminum alloy, strong and durable for lifetime use. IP67 waterproof design for reliable water resistant. Perfect flashlights for use in the rain, snow or emergency situations.
High lumens flashlights are equipped with three lighting modes: medium brightness, high brightness and strobe. You can choose the appropriate lighting mode according to your needs, highly reliable and easy to use. Bright flashlight can emit large area floodlights and focused spotlights. You can get the required spot beam and flood beam by stretching the flashlight to adjust the focal length.
---