Best Value of Automatic Pop-up Tent
Summer is coming,it is the time to go outside and enjoy the life.Camping is one of the most exciting outdoor activities that you can have with your friends, family, or community.You get out from the comforts of your home and be one with nature day and night.
However, you're going to need some basic camping skills especially when you plan to sleep outside at night. An automatic Pop-up Tent is what you're going to use to keep the flies from biting you as well as keeping the inside space regulated in temperature because for sure, you don't want the cold breeze of the night. With that said, you're probably thinking of how to set up a tent, if that's not your forte, you can always get the best pop up tent that promotes quick and easy installation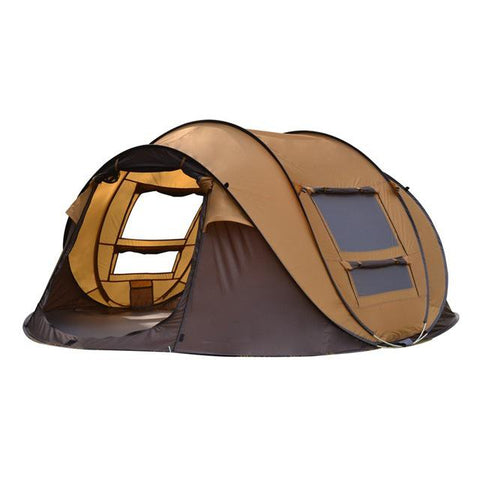 When set up, its most notable features are its two large entryways, meshed windows, rain cover, and retractable awning. Setting it up is easy thanks to its foldable poles, and once it is up, it remains stable because of its maximum contact non-slip feet.
The best pop up tent has a bathtub-style seamless polyester door with anti-fungus protection and a water-resistant silver-coated layer.The micro-mesh protects you from bugs while promoting airflow, and you can also take advantage of it on cloudless nights to stargaze.
The tent is Super easy to set up and take down in only 60 seconds,Simply lift up the top of the tent and it will automatic installation. Press the end of the pole at moment which poles have yellow labels, automatically folding tent.
IHRtrade Automatic Pop-up Tent, Double Layer, 3-4 Person Outdoor Instant Setup Tent 4 Season Waterproof Tent for Hiking, Camping, Travellin
---