Do Pregnancy Pillows Work?
The Maternity Pillow is carefully designed to support the growing belly and the lower back at the same time. There is an adjustable Velcro pad between the two support cushions. This helps you adjust for your personal comfort and they also serve as convenient carry handles.
That's the theory anyway but does this actually work as advertised? The answer to that depends on the size of your bump, the make of pillow you've opted for and the stage of your pregnancy. Looking on forums you will find that a lot of pregnant women really find the pillow to be helpful and that it helps with sleep. At the same time though, these women tend to be around 20 weeks pregnant and once they get a bit further (about 31 weeks) they often find their bump becomes too large and they start getting too hot. Mileage may vary but as you are constantly changing shape, it's likely there will only be a window where any one product works.
Value and Alternatives
The other problem with pregnancy pillows is that they can be very expensive for what they are. A good tip is to avoid spending too much money on one of the brand names and to instead check the likes of Argos and eBay for simple V-shaped pillows. This way, you might even be able to buy a few in order to cater to your various different sizes throughout your pregnancy.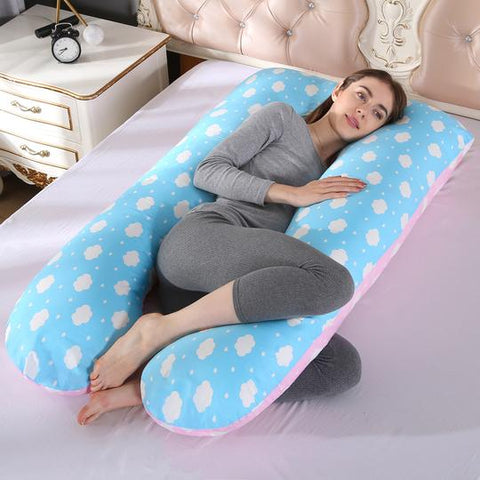 If you want to avoid spending any money at all, you can go one step further and create your own solution. An extra pillow can be used to support your bump for example, as can a small amount of blanket (which can also be wrapped around you). If you have cushions in the living room, try using those!

That said, pregnancy pillows do often have use beyond the pregnancy itself. Specifically, they can be useful for breastfeeding where they can be used to support your baby while you cradle them on the ground.

The usefulness of a pregnancy pillow will vary from person to person and will depend on your size as well as how you like to sleep. For some people this can be a life-saving purchase though, so it's worth researching. Just don't spend too much money when there are far cheaper solutions available!
---