Engineered Rovia Pillow Make You Feel Healthy Every Day
Contoured Cervical Orthopedic Pillow is different from other memory foam pillows, this neck pillow comes with 2 detachable inner sponges that differ in hardness to offer you suitable neck support. The 2 foam pieces have different density level, which allow you adjust for favorite firmness and softness to have a good sleep with MARNUR cervical pillow.
It is ergonomically designed,which aims to improve sleep quality, reduce the possibility of stiff neck and effectively help cervical spine problems.The contour pillow maintains the natural curve of neck with cervical contour to support your neck properly. The center cavity can cradle the head for optimal support.The wedge extension is designed for supporting the thoracic spine. The special armrests help you relax hands during stomach sleeping.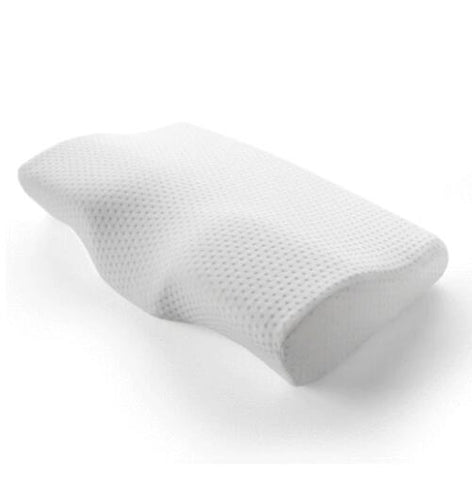 This is the last pillow you will ever need.Designed with feedback from the Orthopedic community, the Orthopedic Pillow will align your cervical spine naturally while you sleep in comfort.  With a low profile design, contoured cervical support and raised sides, this is the perfect pillow for any sleeping position.  The removable, machine washable cover is designed to wick away moisture and heat, keeping you cool, dry and comfortable throughout the night.
This pillow provides therapeutic relief for all sleepers and neck pain, you will wake up feeling fully recharged and ready to take the day. Its premium fabric keeps you cool and comfortable throughout the night.It  can be used by anyone who sleeps on their sides to keep your neck, head, and spine parallel and aligned, helping to improve circulation and relieve pressure on those areas, allowing you to feel healthy every day.
---