Get the automatic watering timer for the gardon
Why do you need the Irrigation Control Timer ?
This water timer will handle your garden watering for you. Ideal for when you are on holiday or during dry weather to manage your garden irrigation.
The timer can be used to set a watering program for your garden, so that sprinklers and irrigation systems switch on automatically.
It can run cycles at any time of day or night, for any amount of time, to make watering your garden easy.
Save water and time: The use of intelligent irrigation systems not only provides effective water resources, but also greatly reduces labor costs with efficient irrigation.
Automatic watering: Our watering timer can water plants without people at home and taking care of them to improve plant survival.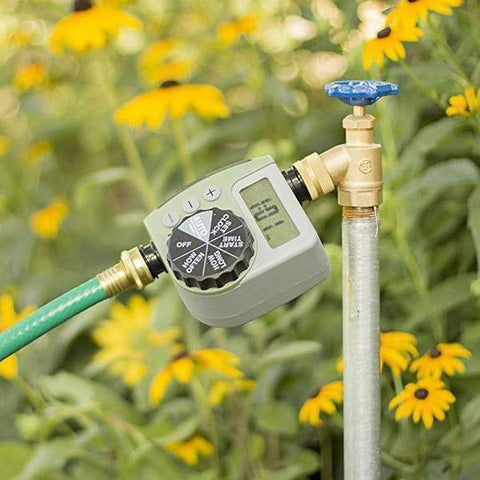 How to use the Garden Irrigation Control Timer ?
1. Install the battery.
2. Connect the faucet.
3. You can turn the button to "Frequency "that you can set how often you want to water your plants.
4. Turn the button to "Water time " and you can set the time to watering plants.
This Garden Irrigation Control Timer is not only a great aid to the efficient using of water, but also can improve the efficiency of automatic watering. Besides, it will help you decrease the labor cost and auto timing watering flower and plants even no one in home that brings much convenience for you. It also has many other advantages: Easy to install and operate, durable to use, low power consumption etc. In a word, it's really a perfect watering tool for micro sprinkler and drip irrigation in the garden, yard and balcony.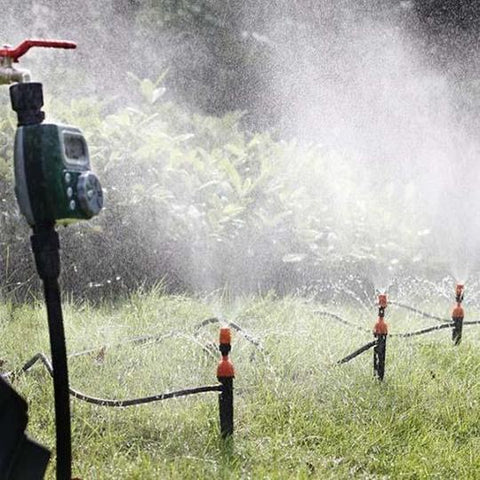 Monitoring is the observation of precipitation and precipitation intensity in time and space.
Normal watering timers only designed watering on time, even if it's rain all the time. With the rain sensor on the top, the timer will become more clever.
No matter spewing rainfall or drizzled rain, it will auto stop watering as long as the sensor is actived. Save your worry and energy.
---