Get The Pregnancy Pillow To Release Yourself
There is absolutely nothing easy about being pregnant.You are probably always bloated,tired,and feeling overwhelmed with different emotions.However, when it comes to resting and sleeping,you should not have to toss and turn and suffer through the night.This should be the one time of the day that you get the proper rest you need, and now,you can with the Ihrtrade Pregnancy Pillow.
If you are familiar with most pregnancy pillows on the market,you probably already know that the hard edges are one of the biggest problems.The hard edges of the pillows just dig and dig into your shoulders and create an uncomfortable environment. However, thanks to the innovative design of Maternity Pillow this is something that you never have to experience.This pillow actually features a shoulder support design, which contours to the shoulders and provides more comfort than you can imagine.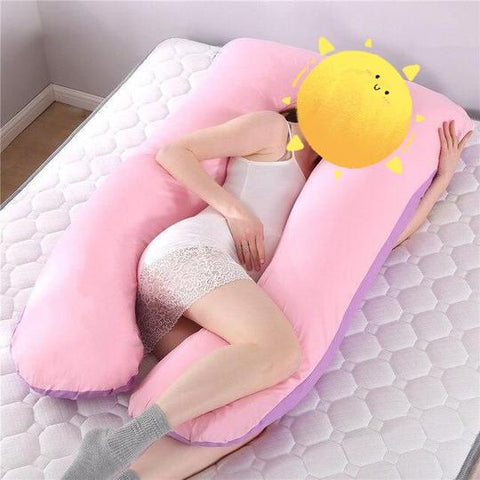 Another great aspect that makes this body pillow stand out is the belly support. The Pregnancy Pillow features a belly support section that actually supports your tummy. This will not only provide a more comfortable sleeping environment, but it will be better for your overall health,as you belly will not hand down unsupported.
Pregnancy pillows can be rather expensive,especially for a young couple that is preparing for the birth of a baby. With this said, when you invest in the U Shaped Pregnancy Pillow, you will be ensured to get your money's worth.The pillow offers a wide array of uses,including body support during pregnancy, nursing, reading, and watching TV and for pain relief after birth. The pillow is perfect for an array of occasions and you do not even need to be pregnant to enjoy its unlimited benefits.
---