IHRtrade Outdoor Sunglasses Come With High-grade Lens
These UV400 Polarized Windproof Eyewear for Women and Men are made of high-quality materials and are durable! Adjustable temples, suitable for different face shapes. The TR90 frame material is comfortable to wear, not easy to slide and fall off. Even when subjected to an external impact, sports glasses are not easy to break, and the frame is not easy to separate. Because the LANKUISZ brand always believes that the best materials can create the best products and bring the best experience to customers.
The Pit Viper Sunglasses are the best choice for outdoor sports such as racing, golf, skiing, motorcycle, biking, driving a car, running, fishing, and ideal protection for mountaineering, hiking or other outdoor activities. This cycling sunglasses is specially equipped with a lightweight material packaging bag that can be hung on the body and other places to facilitate travel and use.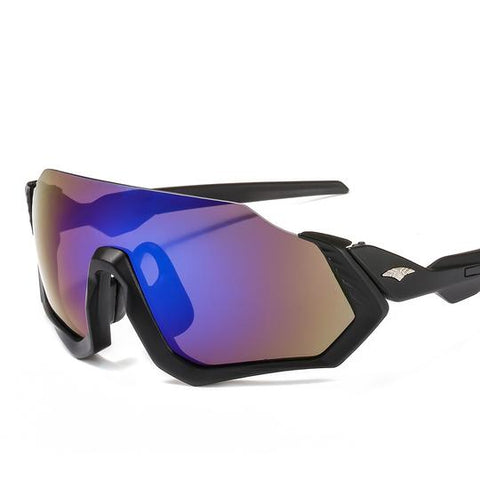 The polarized bike sunglasses' adjustable hydrophilic silicone nose clip and temples can provide you a comfortable fit while stay in place in every bump. Wider lenses not only provide a larger field of view, but are also more windproof and dust-proof, and better protect the eyes from insects. The curved design lens has low air resistance and is suitable for high-speed riding. The ergonomically adjustable soft nose pads provide excellent fit for various face shapes. The system can also adjust the height of the glasses and the distance from the face to prevent fogging. Suitable for various outdoor scenes. 
Features for Cycling Glasses :
1.High-end lenses: anti-UVA, UVB, anti-ultraviolet, strong light, glare, light weight, impact resistance.
2.Made of high quality material, durable for long time use.
3.The ergonomically adjustable soft nose pads provide excellent fit for various face shapes.
4.Apply on cloudy or snowy days and sunny times.
---