It is Easy And Safe To Use The V-Shaped Slimming Mask
Finally we have developed different types of lifting masks.Take care your face with  Miracle V-Shaped Slimming Mask ! It helps to lift up your jawline and reduce your chubby cheeks at the same time!
Ihrtrade uses a special super-stretchable band that is highly elastic and resilient so you don't feel any discomfort while wearing it.Try it anytime & anywhere, it helps to prevent skin from sagging by holding chin and cheek while exercising and outdoor activity!
If your ears hurt when using the mask, it is actually a proof that the lifting mask is doing its work well! Ihrtrade lifting mask special fabric is physically pull up your chin. You may feel uncomfortable in ear area during the mask application. However, you can expect your v line shape face afterward.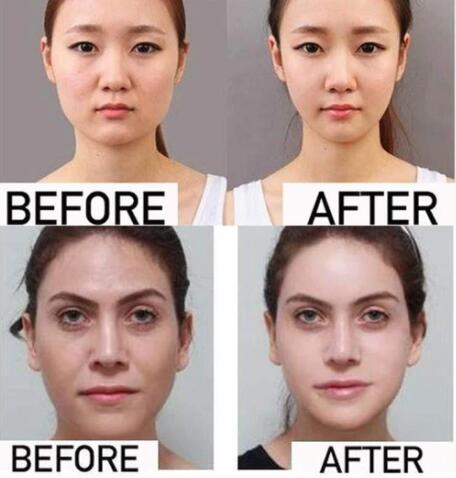 Anti-Aging Chin Mask with clinically proven effect.For men and women.Give your face, neck & chin taut and incomparably youthful appearance!Effective V Lifting face mask works great! Tighten your sagging skin with contour mask technology to smooth out the signs of aging to go through life with confidence.Hypo-Allergenic V-Line Lifting Patches Soft and comfortable material of face lifting tape safe for all skin types. You can see noticeably firmer chin line in minutes! Use v mask regularly to achieve a long-lasting effect.
It is safe to use this Miracle V-Shaped Slimming Mask.it uses a safe and simple physical method to improve the shape of the face. Evenly force on facial tissue, promote blood circulation and tighten neck, cheek, and chin. The skin-friendly material is mild to the skin,has no sid.
You can wear this Miracle V-Shaped Slimming Mask while sleeping,watching TV,doing housework and resting, keep your chin up,avoid double chin and improve facial contours. The face-lift belt can be reused,washed with warm water and then naturally dried.
---