It is Easy to Use IHRtrade FabLash Reusable Magnetic Eyelash Kit
Do you want to save time and money on eyelash extensions?
Do you need super realistic and charming lashes?
Do you have had enough of clumsy and sticky mascara and want to save your frail eyelashes from makeup remover?
If the answers are all "yes", this magnetic eyelashes set, as an innovative beauty product,will be your perfect option. Use it and be a light-hearted beauty from now on.
IHRtrade Magnetic Eyelash Kit with Innovative quantum magnets are put into use in this upgraded eyelashes and eyelash curler set. It means you need no more clumsy magnetic eyeliner and eye makeup remover but effective magnetic eyelash curler. Each pair of eyelashes has two mini magnets on both ends. If you are allergic to awkward and troublesome glue and magnetic eyeliner, this kit will be a perfect beauty product for you.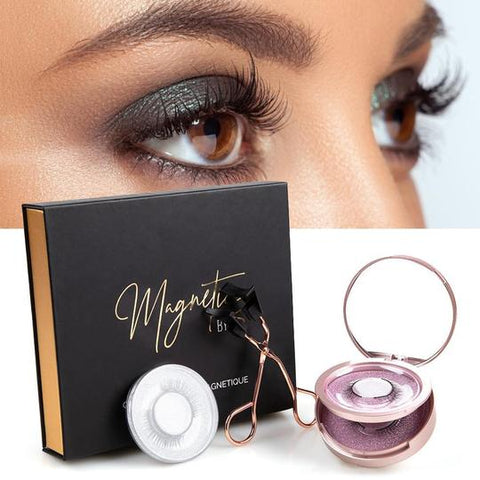 There is a magnetic bed of the package. Take off the lashes and put them on the magnetic bed to fill the magnets with magnetic force. In this way, the reusable eyelashes' lifespan can be prolonged. You will be impressed with this high-tech product considering the favorable price. 
It is easy to use the Magnetic Eyelash Kit,this product will help you save much time and money after you take some practice and learn the simple application. Step 1, thumb the lashes gently to separate them, no tearing. Step 2, attach the lashes to the eyelash curler, make the two magnetic side face each other. Don't use normal curlers. Step 3, put the curler's upper part on your upper lashes and slowly make the other part clamp it. 
---