It is Safe to USe and Reusable Magnetic Eyelash Kit
FabLash Reusable Magnetic Eyelashes Kit will help you apply magnetic eyelashes in seconds! Two-in-one beauty tool with an innovative product design that fuses false lashes to your own and gives an outstanding.long-lasting curl at the same time without damaging them or endangering the eye.
Putting on our Magnetic Eyelashes with Eyeliner kit is very simple.First, apply the magnetic eyeliner as you would with any eyeliner. Wait a few minutes for it to become tacky and then apply the magnetic eyelash on top of it .It is easy to use!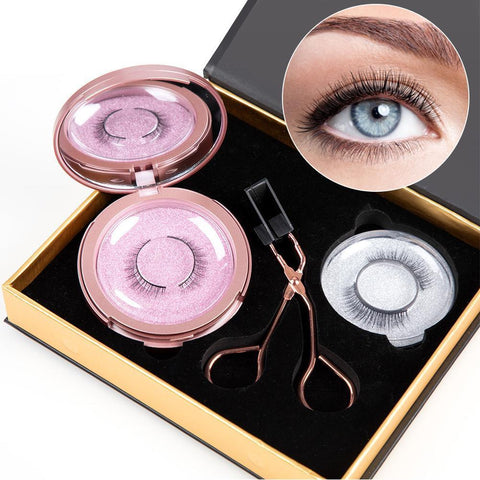 The eyelashes kit can keep the entire look from day to night with few touch. It can reuse many times since the hairs of false eyelashes are all the strongest and best, the magnetic eyeliner also can be used as normal eyeliner.Gives you a natural look, If you want a light makeup with subtle changes, it must be recommended. A little changes of your eyes may make you great difference. 
The false eyelashes are with light weight, you even can't feel it when you wear it. No glue, No sticky tape adhesive! You can free your eyes. We choose absolutely safe ingredients, premium quality eyelashes made of silk, super comfortable and lightweight, and used the upgrade magnetic technology, to give our customers best experience. 
The ergonomic design fits most eye shapes without damage and the Soft Magnet design allows it to be used on sensitive skin.

The tool for the eyelashes can be used as an eyelash curler and easily removes eyelashes without harming the eye area . making the entire process painless and simple.
---