Leg And Knee Pillow-Enjoy the Comfort Like in The Cloud
The core of the between legs pillow is made with 100% high quality memory foam. Ergonomically cut shape better fits your body figure. Keep providing strong support for your knee. Pillowcase is made of ultra comfortable velvet woven cloth. Provides smooth ideal touching.
It cuts shape to provide you with more comfortable support without deformation. The pillowcase of the knee pillow is made of high-quality, breathable and soft double-layer polyurethane fabric, which can keep the legacy leg pillow dry and hygienic for a long time.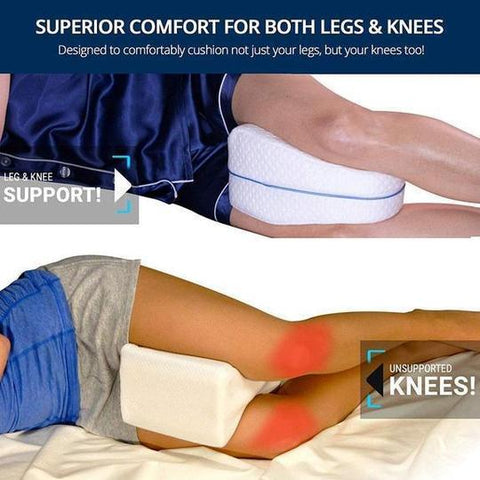 Knee wedge pillow an undisturbed night's rest with its adjustable hook-and-loop strap that keep the knee pillow in perfect alignment between your legs even while you toss and turn.Knee pillows for back pain can be used not only in beds,sofas,offices,recliners,airplanes or long-distance trips,but also as gifts for your loved ones.This home knee pillow is widely used when people sleep,read books or watch TV.
Our knee pad is designed to help relieve pain but for some people, all symptoms cannot be completely eliminated. Always consult your doctor before using this product for specific health conditions.
Boys, girls, pregnant women and the elderly who have poor sleep quality during adolescent development and cause physical discomfort.The knee pad has a zipper that allows you to remove and clean the pillowcase.The pillowcase can also be machine washed. Easy to clean.
The knee pillow provides you a comfortable touch and sleeping environment, A more relaxed posture during the night can improve your sleep quality and let you feel more spirited the next day.
---