Perfect V Lifting Premium Mask
V-Shaped Slimming Mask is a functional aim at your chin resilience that gives tightness to your sagged face and enables you to have a tight V-shaped face line,excellent in lifting-up effects and the skin stretching effects of an earring type patented patch developed by a special method.
Want to have a defined jawline and chin?Perfect V Lifting Premium Mask will help you reduce double chin and lift excessive fat on your face. Even after a single use, you will see the dramatic change!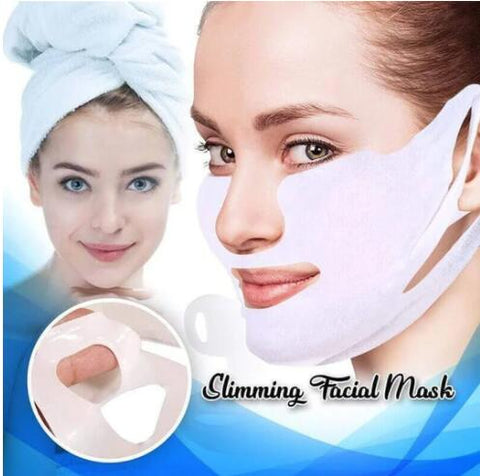 NO PAIN NO GAIN! - If your ears hurt when using the mask, it is actually a proof that the lifting mask is doing its work well! Ihrtrade Miracle V-Shaped Slimming Mask is physically pull up your chin. You may feel uncomfortable in ear area during the mask application.However,you can expect your v line shape face afterward.
It is suitable for all skin types of women and men including sensitive, acne-prone, oily and dry skins, while absolutely safe and gentle. Plus, a high concentrated ampule will give a perfect moisturizing effect on your jaw area. Our mask is quickly and efficiently absorbed into the skin. Made with 100% natural ingredients. No harmful substances included. It contains Caffeine & Glaucine which will help you to improve skin elasticity.
---