Pregnant Mom Must Have The Ihrtrade Pregnancy Pillow
Pregnancy pillows support you in many ways, not only during your sleep. For your comfort use it while breastfeeding,to relieve aches and pains,and more.It provides body support for sleeping,reading,and breastfeeding.Stimulates deep sleep,and minimizes wrong sleeping positions.Better muscle relaxation,Reduces heartburn,reflux,and water retention levels.Using this pregnancy pillow for sleeping on your side will maintain the natural shape of your belly and support your spine properly according to its anatomic shape.
Many women experience back pain during pregnancy which can be traced back to the additional weight of the baby and an incorrect sleeping position.That is why, physicians recommend a sleeping position on your side from the month of pregnancy and up.However, this position can lead to additional stress of the back muscles and disturb the sleep even more.It is time to get the Ihrtrade Pregnancy Pillow.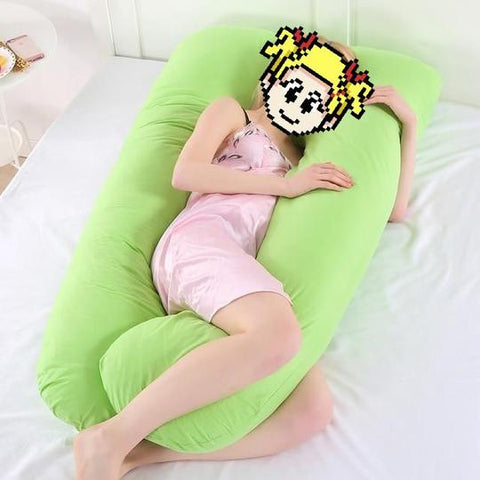 Advantages of the pregnancy pillow:
Your babies weight is supported gently.
Pillow maintains the natural shape of your belly which reduces the development of stretch marks.
The spine is supported according to its natural shape.
Relieves back muscles and muscles of the abdominal wall.
Supplies you with relaxing and restful sleep, which protects the circulatory system of you and your child.
It is breathable and suitable for allergy sufferers.
Tested and used in hospitals.
The joys of pregnancy come with some discomforts,and sleeping tends to be tougher for pregnant women.But this cushioned pillow helps reduce neck strain and sore shoulders for side sleepers and supports them into a comfortable sleeping position.
---