Releases Free With Alloy Steel Tongue Drum
Alloy Steel Tongue Drum features samples from a famous steel tongue drum. Also called hank drums, these instruments are usually made out of propane tanks with tongues of different sizes and tuned in different scales.The instrument we have sampled features 8 tongues and it's tuned in E minor pentatonic. It was played both with hands and rubber mallets along with some sound effects with hands and brushes.The sound has a long release and is rich in harmonics.
Steel tongue drum were made of high-quality alloy steel material,The water-based paint surface,with fine finished surface,nuisance-free and wear-resistant and does not fade,delicate and corrosion resistant.implies to be happy to forget sorrow. Hand-built, artificially tuned, and the tone is accurate and sound. When playing it , a clean, ethereal, Buddha-like sound will be reverberating in the air.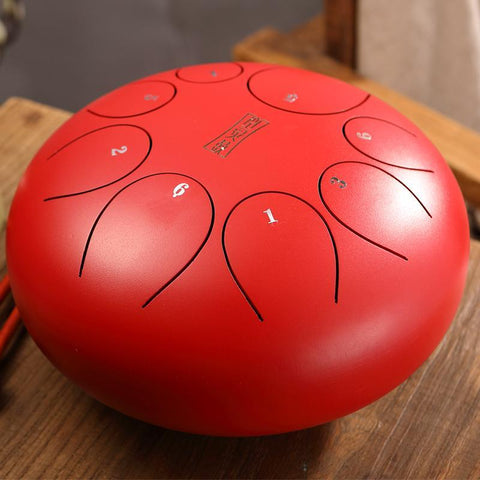 The Steel Tongue Drum is made from an empty propane tank. It has a resonant and mysterious voice, suitable for cinematic and ambient music. We recorded finger and mallet performances on the drum face, as well as multiple percussive hits on its back and sides.
The steel tongue drum is also coated with water-based environmentally friendly paint that against tarnishing,scuffs,and scratches.It is a longlasting percussion instrument that you can always keep.
---