Sauna Vest-Perfect For Fitness And Weight Loss
Only Ihrtrade Sauna Vest uses a heat-trapping polymer fabric to accelerate your natural body heat and promote sweating. Wearing Ihrtrade Sauna Vest while working out and during daily activities creates a sauna-like experience. What that means is your body temperature will rise, so you sweat more and shed water weight. With Ihrtrade Sauna Vest you can burn more calories and get results faster!
Use top quality neoprene material,soft and comfortable,light and elastic,increase body temperature,sweating and absorbs sweat quickly,Health to promote weight loss.It wrapped the body's core,generating a lot of heat. Making the body warm up rapidly,produce 3 times more sweat, help you burn more calories.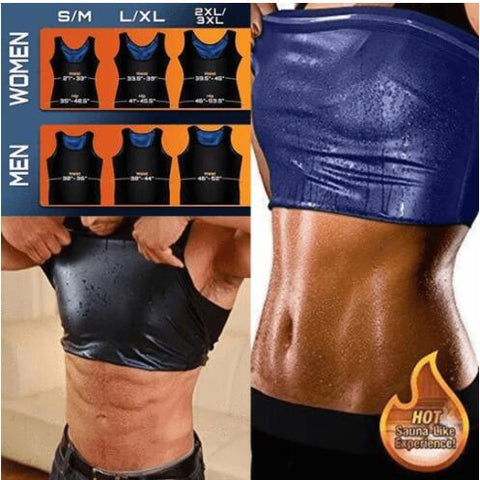 Get your sweat on anytime: you can wear the Sauna Vest during workout in the gym, weight lifting, jogging or just running errands, transforming the everyday into an extraordinary weight loss experience.fit snugly and tightly yet no uncomfortable constriction; tummy controlled, breast and back supported properly. Get ready for the appreciable perspiration with our waist trainer corset!
Ihrtrade Sauna Vest is lightweight and comfortable, so it moves and stretches with you: during workouts at the gym yoga, cardio, cycling, running errands, and so much more. Featuring a traditional tank top style backing and low-cut bust support in front, you can easily wear a bra underneath. Ihrtrade Sauna Vest polymer material will make you sweat, but it also repels moisture to dry quickly and always stay fresh. Wear Sweat Shaper under or over your clothes for a flat, toned look.
---