Sidesleepers, Do You Know There Are Pillows Especially Made For Your Neck Pain?
When people think of pillows, they often think of comfort, and that is not wrong. Comfort is a big part of the quality of a good pillow. However, there is another very important issue to consider when looking for the right pillow for your bed—the support quality. This is especially true for side sleepers. People who prefer to sleep on their sides need a lot of extra support for their neck, so that the position they sleep in does not cause undue strain on their backs, shoulders and head.
When you sleep on your side, there is a greater distance between the mattress and your head than there is for people who sleep on their backs or stomach. This distance needs to be filled to keep the head straight, so the spine remains in line. When your head is lowered towards the mattress, it causes the neck to bend, putting pressure on the nerves, and strains muscles and tendons. That's why sleeping in the wrong position can leave you feeling tired in the morning, or worse, give you headaches or back pain, muscle weakness, tingling in the arms or legs, and even can cause issues such as sciatica.what you need is the Best Pillow For Side Sleepers.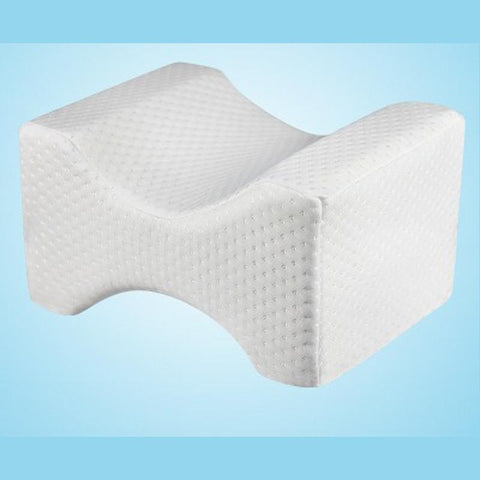 Placing a pillow between the knees keeps the hips in proper alignment. Just like the neck, improper alignment of the hips forces the spine out of position and can cause nerve and muscle pain. Like the pillow used for neck and head support, the knee pillow must be giving enough to be luxuriously comfortable, and yet strong enough not to crush beneath the pressure of sleeping so that it becomes useless.
The contour promotes hip alignment for side sleepers, and aligns your legs, hips, and spine to allow for better leg circulation. It can be used between the legs, thighs, ankles, and knees and will not flatten over time. 
The best Pillow for Side Sleepers is for side sleepers who need a good night's sleep. It's not so much a pillow for relaxation as it is a pillow that works well for neck support.
---