Steel Tongue Drum Percussion Instrument Hand Pan Drum
The Steel Tongue Drum were made with high-quality material,you can play more songs and also play chords for accompaniment.The nice tones make it easier for listeners to resonate.
There are many ways to play the professional performance drum.You can tap it with your hands to get a gentle sound. And finger picks can help you play different sounds.Besides,the echo by playing with mallets will be more penetrating and more ethereal.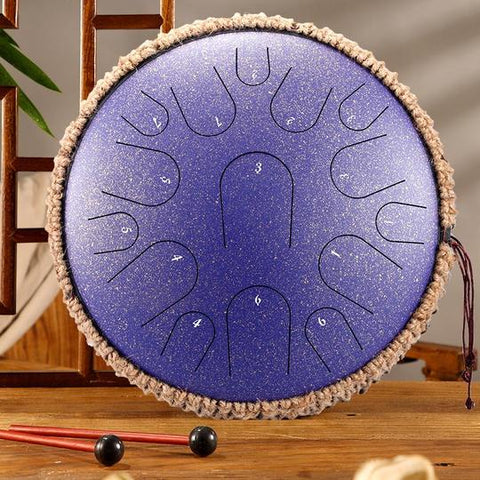 This tongue drum will emit pure and soothing notes,which will help relieve stress and enjoy peace and relaxation.It is widely used in music education, yoga practice zazen,spiritual rehabilitation,religious activities and more.with water-based environmentally friendly paint which is pollution-free and does not fade.which could be played with most common tunes background needed,just bring a sense of exploration and yourself.
It is easy to use,applicable to a variety of fields,including music education,mind healing,yoga meditation and so on.With antiskid and wear-resistant foot pads and can placed on the table smoothly without skidding,can make the operator easy to control.
---