THE POWER OF TRACTION COMES TO YOU
RECOMMENDED BY CHIROPRACTORS: If you have Neck Pain, Shoulder Pain, Headache, Stiffness or Dizziness then our Neck Pain Relief Cervical Traction is for you!
According to anatomical landmarks, our Neck Conditioning offers the best relief for neck pain, due to its unique specific curves. This adjustable spinal traction decompressor maintains proper neck posture allowing it to heal. It prevents neck injury and pain. For those suffering from back and spinal decompression, the product helps as home therapy.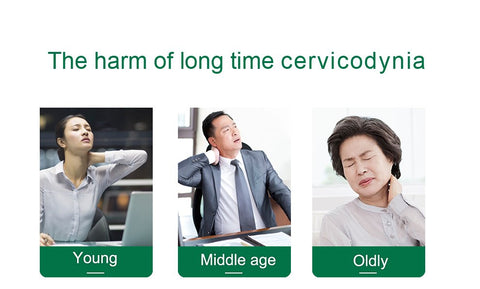 The Ihrtrade Neck Conditioning is a simple device that attaches to any door for neck pain relief in just ten minutes or less. Simply wrap it around any doorway, lie down, stretch out your neck muscles, and say goodbye to neck pain.
Our head sling for neck pain uses cervical traction to relax and stretch the muscles throughout your neck and spine. Through this process, problem areas will gain increased mobility and pain relief right in the comfort of your very own home. Best of all, you can use our cervical traction device along with your current physical therapy regimen for the greatest relief possible.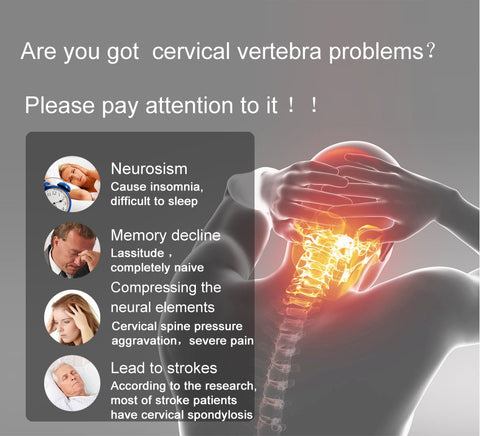 Due to its portable and convenient size, you can keep the Ihrtrade Neck Conditioning with you at all times. All you need is a sturdy door and a few minutes to feel better instantly. Now you can have a treatment plan for your chronic neck pain whenever you need it and wherever you go. Whether you suffer from muscle spasms, pinched nerves, or any other neck problem, our home cervical traction unit will provide you with the instant relief you need. Get rid of neck pain for good with.
This device gently stretches your muscles and decompress your spine to help reduce neck pain over time. Ihrtrade Neck Conditioning helps for:

❖ Relieve muscle tension
❖ Relieve Headaches, Stiffness, and Dizziness
❖ Pinched nerves
❖ Neck Strains
❖ Bulging or herniated disks
❖ Cervical spondylosis
❖ Promote joint nutrition and flexibility
---