Waterproof Compact Binocular BaK4 is Suitable For All Outdoor Enthusiasts
Waterproof Compact Binocular BaK4 ,perfect for outdoor activities such as climbing,hiking,watching wildlife and scenery.The durable body shell wears an eco-friendly, odorless leather and rubber-slip non-slip grip to ensure they are firmly held in the hand without slipping. 
 Equipped with BAK4 optical glass of high index of refraction and based on low-speed polishing for upscale binoculars, the product features high precision, satisfactory optical effects and excellent light transmission beyond the scope of scene.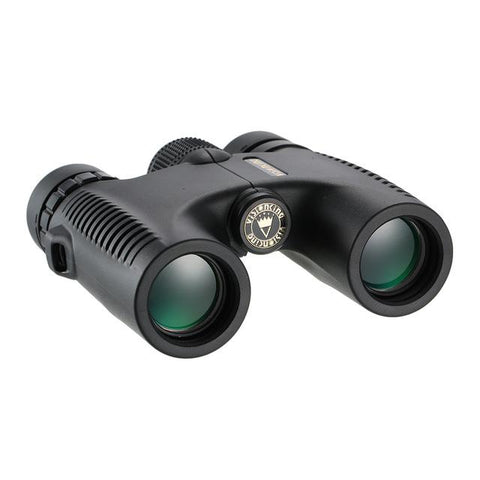 The Waterproof Compact Binocular BaK4 is not automatic but big and easy to adjust.The focus is big and smooth to rotate. You can focus the left eye with the knob in the middle and there is a separate knob on the right side for right eye focus.. And bend the middle barrel of binoculars to get a single circular view. With the phone clip, you can install the phone to the Binoculars and watch the sightseeing on the mobile screen, which is convenient for people with eye glasses. Binoculars with tripod are good for long time using and video recording. The handy carry bag with a strap is also included. 
The fully multi-coated lens and BAK4 prism of 99.5% light transmittance with water resistance can provide clear imaging and view. The 42mm objective and 102m transverse & 1,000m longitudinal field of view make it a remarkable binoculars for you.
The eyepiece with adjustable dual focus is rotatable and liftable for comfort and visual effect. The high quality imaging system guarantees clarity and brightness. The metal support is firm and stable in imaging. High-quality rubber with a non-slip design makes you feel comfortable. 
---