Waterproof Mattress Cover-Don't sleep on a soiled mattress
Waterproof Mattress Cover is the best choice for the family with kids,it will make life easier and more comfortable.it keeps your mattress safe from food spills, bedwetting accidents, pet accidents, dust mites, and other allergens.
Mattress cover material options include: simple cotton fabric, luxurious double knit (recommended for a less expensive organic mattress cover), or quilted organic wool (this organic mattress cover is great to make latex foam feel like a luxurious organic mattress).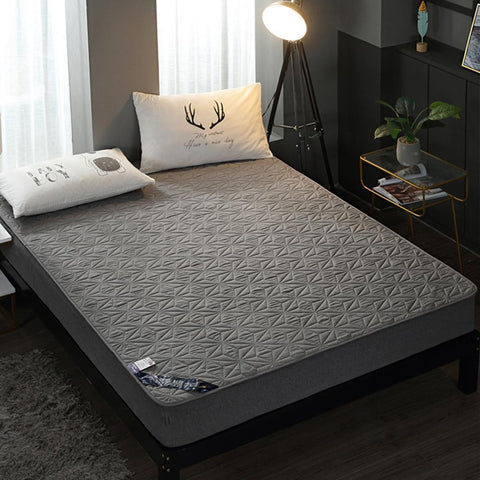 Superior Quality
Each waterproof mattress cover is made with the finest materials and expert workmanship to ensure it protects your mattress.

100% Waterproof
Provides top protection against night sweats, urine, liquids and stains - prolonging the life of your mattress.

Breathable
The advanced membrane repels liquids, but allows air and heat through - perfect for keeping any mattress cool and dry, including memory foam.

Dust Mites & Allergens
Our bed cover traps dust mites, skin cells and allergens on the surface of the protector where they can be washed away during suggested quarterly laundering.

Noiseless
100% cotton terry surface provides a soft comfortable sleep space, without affecting the feel or contouring effects of your mattress.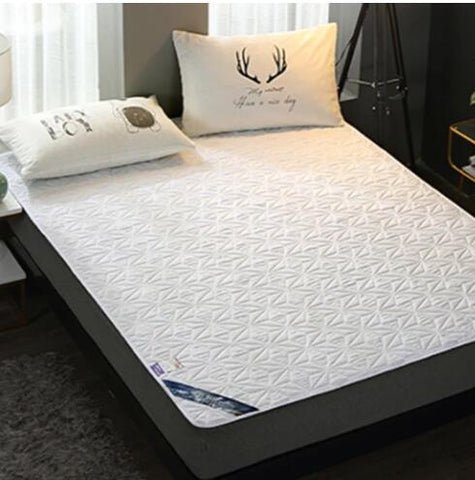 ---