What is a Pregnancy or Maternity Pillow?
Pregnancy is a time when the developing weight and mass bring about their own share of discomfort.You can't lie on your back or don't feel up to it.Likewise,if you lie on your side,you feel the weight pulling your side down uncomfortably.Moreover,due to the additional pressure on your back,you feel the need to relieve some of the back pressure.So it is important to have one pregnancy pillow.
Your conventional pillows are not up to the task in helping you out. There are a unique range of maternity pillows which have been designed with this perspective.it is carefully designed to support the growing belly and the lower back at the same time.There is an adjustable Velcro pad between the two support cushions.This helps you adjust for your personal comfort and they also serve as convenient carry handles.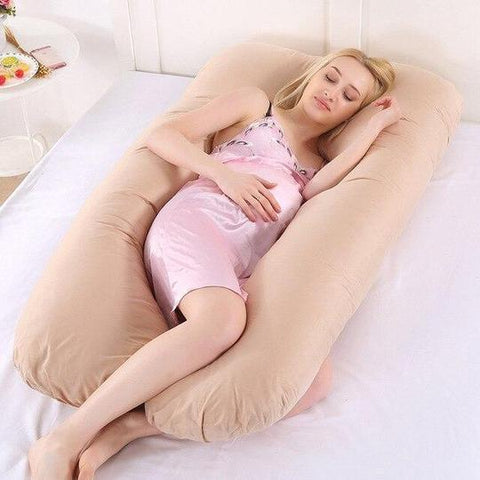 Pregnancy is the most amazing experience a woman can go through,however,it comes with a few downsides.Our aim is to help you enjoy your pregnancy,and ease all the pains and struggles during your special moment.Here,we also strive to bring you information and reviews on the best pregnancy pillow available in the market today. Our goal is to be your go-to source of information while your expecting,so you can truly enjoy the journey.
Pregnancy is an amazing part of a woman's life,but can sometimes be an uncomfortable one,especially during the night.A growing belly,expanding hips,and added stress on the muscles and bones can make sleep difficult and elusive.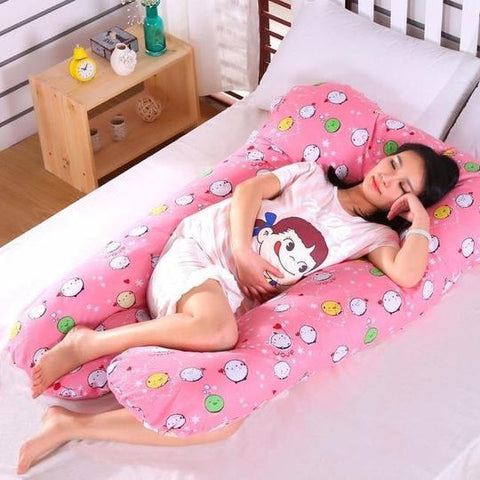 Body pillow specially designed with no head pillow. Different pregnant women can choose pillows of suitable height according to their needs. A well-filled body pillow provides extra support for the spine, back and abdomen.provides equal support for pregnant women's back,hips,knees,neck and head,effectively relieving pregnant women's fatigue.Body pillow makes it easier for pregnant women to breathe and helps relieve swollen ankles.
The body pillow is not only suitable for pregnant women,but also for patients who recover after surgery,the elderly,and side sleepers.You can enjoy a leisurely nap in the sofa,bedroom,office with the body pillow.
---