What to Look for When Choosing a Pregnancy Pillow
You Know best thing for your pregnancy is sleep.Just subscribe to get our best pregnancy pillows.Pregnancy pillows support you in many ways, not only during your sleep. For your comfort use it while breastfeeding, to relieve aches and pains, and more.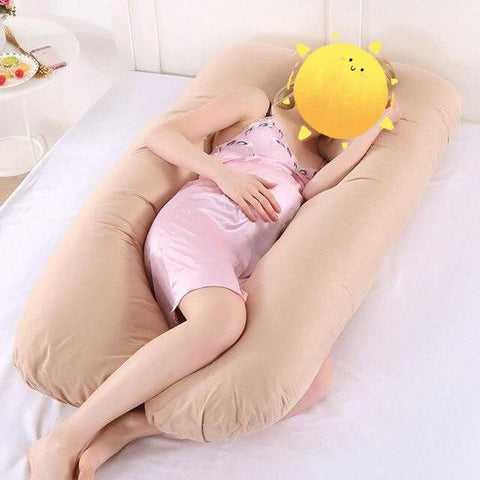 What to Look for When Choosing a Pregnancy Pillow

Price
The price of the pillow is usually dependent on the size and the material the pillow is made of. They can range anywhere for $15 to over $100. Price is also usually a good indicator of the quality. The more expensive a pillow, the better quality it will be.

Size
Pillows come in a variety of sizes. The perfect size for you will be determined by your height, body type, and the amount of support you are looking for. You will also need to consider the size of the pillow in relation to the size of your bed. Remember, a bigger pillow means your partner may end up sleeping on the floor.

Removable Cover
A removable cover is a nice feature to have. It makes cleaning a breeze and allows you to sleep in a hygienic environment.

Filling
There are a few different types of filling that can be found inside pregnancy pillows. Some of the most common fillings are Styrofoam balls, memory foam, micro-beads, polyester fiber, and various organic fillings. Each one comes with its advantages and drawbacks, though in general, you should look for a pillow with a polyester fiber filling.
This full body pillow is perfect for ANYONE needing more support, recovering from surgery, or tired of having to use separate pillows to support their head, neck, legs, and back
---