Why Pregnant Women Need a Pregnancy Body Pillow
Pregnancy comes with its own set of unique challenges. As the body goes through changes, it is essential to get proper support for the hips, knees, neck, head, and back. The Pregnancy Pillow can help. It is a c-shaped body pillow with polyfill material that adapts to the shape of the body. It can help with the 3rd trimester pains to help moms-to-be get some sleep.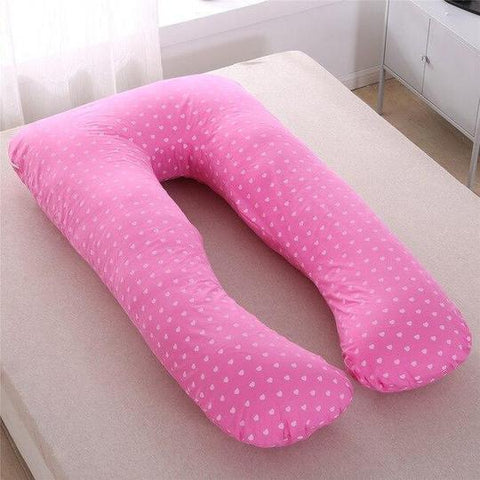 There's no getting away from the fact that pregnancy is uncomfortable. In addition to the fact that you have a baby growing right there inside you, and moving about during the last stages of pregnancy, you may also experience heartburn and leg cramps. You will also probably need to get up more than once during the night to empty your bladder. Now add to this your doctor's instructions that you must sleep on your side, and it's no wonder that you rush to pregnancy pillow reviews for advice. Also, see this video for details.
U Shaped Body Pillow are meant to mold themselves to the contours of the pregnant woman to provide support for the head and neck, or the spine, or the tummy, or all of these areas. Before this kind of specialized pillow became widely available, many women in an advanced state of pregnancy would resort to using a large number of conventional pillows, or even rolled-up towels. These had to be carefully arranged, and then re-arranged if the hopeful sleeper moved to a different position.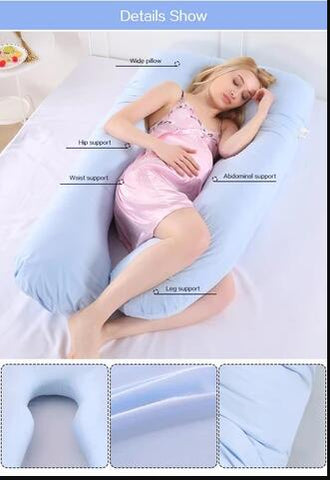 Pain relief for a comfortable sleep
Contoured U shape
Multiple positions

Full body support

Generously-sized pillow aligns hips to ensure neutral joint positioning . and the multiple positioning options easily meet your comfort needs
Reverse and overlap ends help to elevate your upper or lower body . and the pillow can also be used to cushion back and neck while nursing in bed
Stylish zippered cover is easy to put on and off.
---