Knee pillow helps release pressure on your lower back and naturally improves your sleeping posture and spinal alignment resulting in a better nights sleep No Heat Up;with our innovative cooling layers on both sides your pillow won't heat up as much as others do.
The most common sleeping position is on your side,with you legs and hips aligned and flexed.Because this position leaves your upper leg unsupported,the top knee and thigh tend to slide forward and rest on the mattress,rotating the lower spine.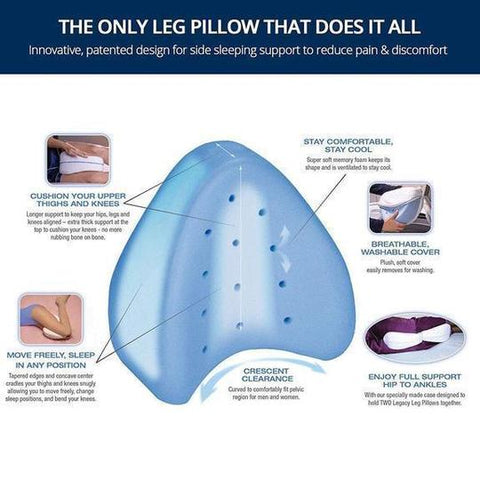 This knee Pillow is perfect for people who sleep on their sides naturally or for increasing support during and post pregnancy.Buying and using a quality knee pillow should be a life-changing experience.A lot of people struggle to get to sleep due to pregnancy,sciatica,arthritis,and various other aches and pains, and choosing the right knee pillow can help in a big way.When shopping for knee pillows,be sure to consider all the features and factors to make the smartest decision.
A knee cushion for use between a user's legs as the user places one leg over the other during a side-sleeping position, the cushion comprising: a first region having a width extending across a thigh, a thickness extending between the thighs and a compressibility suitable for contacting lower thighs of a user to provide spacing of the legs during use when a weight of one leg rests on another leg during said side-sleeping position; a second region extending from the first region and having a width reduced with respect to the width of the first region for extending across medial epicondyle bones of knees of the user.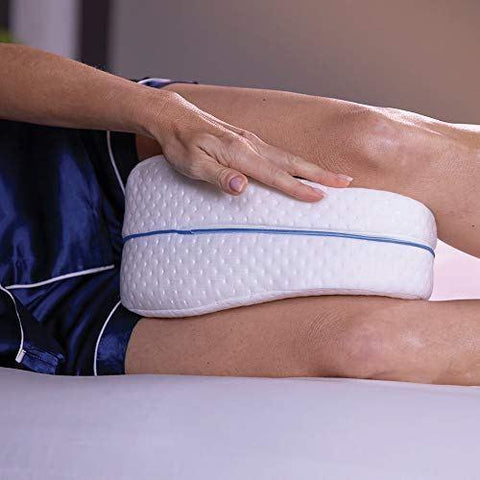 ---