Why Use The Inflatable Travel Pillow ?
Modern life daily habits often involve poring over a screen for long hours or spending a good amount of time on the move from one place to another and it easy to neglect some of the body muscles that are strained in the process.The neck is often at risks as it is a screen age, this travel pillows offer comfort and assistance to simple activities that will enhance hours spent sitting while still offering comfort. The uses of the travel neck pillows are as follows: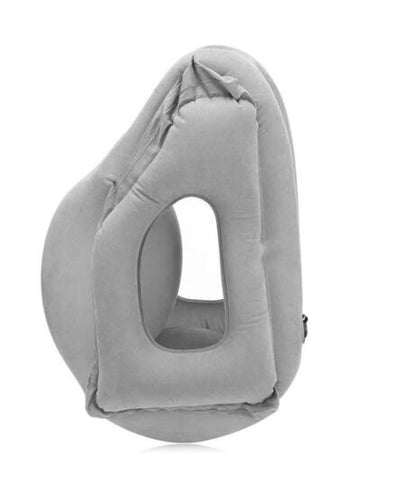 Traveling - always needed during hours of traveling in the car or other transportation
At the Office - relieve tension while working on your computer at work. Use the softness and comfort to help extend your day. 
As a Pillow in bed - use it in the bed to enhance the comfort of your home pillows. This travel neck pillow is designed to be flexible not only in use but with the fact that it can be opened up and attached to a pillow to give an extra prop.
Seat Back Cushion - while you sit It is important to be mindful of sitting positions to help your spine to stay aligned correctly. Office chairs can be uncomfortable after sitting for hours.
Nap Taking - a quick nap in the middle of the day is refreshing and we often find ourselves looking for comfortable ways to rest our heads whether at work or at school. With the travel neck pillow, your nap does not have to be uncomfortable even at your desk. 
Everyone should experience the Comfy Travel Pillow not only for the extra comfort it gives to your neck when travelling and makes traveling so much more pleasurable but for long days at work as well. Those work hours spent seated will be more comfortable by providing cushioning and comfort to the lower back area, assisting you in keeping yourself aligned.  
---